15 de November de 2021
Tips for keeping your ceramic just like new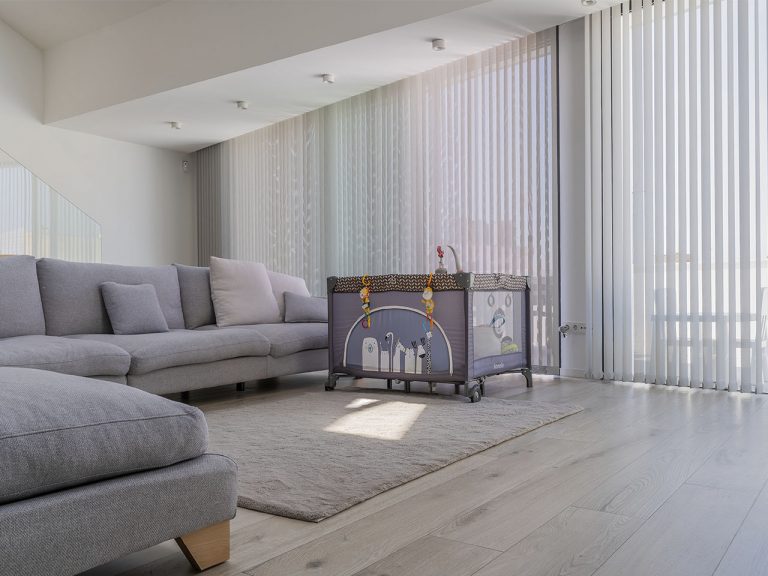 The main difference between porcelain tile floors and other types of paving is the minimal water absorption (below 0.5%).
The high temperatures to which ceramic tiles are exposed in furnaces during baking lead to chemical reactions that make the pieces extremely resistant.
Therefore, they're compact, impermeable products that barely need any maintenance. Ceramic tiling is becoming more and more popular in homes and projects precisely for these very reasons.
Nonetheless, some products such as colouring can come into contact with a ceramic surface and stain it. We recommend cleaning as quickly as possible when this happens.
Never clean recently-installed tiles with acid-based cleaners. The acid could react with the unset cement which would damage the seams and leave insoluble compounds on top of the ceramic pieces. Never use cleaners with hydrofluoric acid.
For regular maintenance, all you need is water and a degreaser. We recommend pH-neutral cleaners without any shining agents or wax. For example, AGC-Grease or something similar.
Do not use metal spatulas or abrasive scourers. To keep Polished/Matte and Semi-Polished porcelain tile looking good longer, we recommend placing a rug or mat at the entrance to any paved area to retain the minerals often carried by the soles of people's footwear.
| | |
| --- | --- |
| TYPE OF STAIN | CLEANING AGENTS |
| Cement | Degreasing acid-based cleaning products |
| Oxide deposits | Descaling agents |
| Oil | Universal solvents, turpentine, acetone, alcohol |
| Grease | Ammoniac, universal solvents, turpentine, acetone, alcohol |
| Tar or asphalt | Universal solvents, turpentine, acetone, alcohol |
| Paint | Universal solvents, turpentine, acetone, alcohol |
| Adhesive or rubber | Universal solvents, turpentine, acetone, alcohol |
| Beer or wine | Ammoniac, descaling agents |
| Iodine | Diluted bleach |
| Blood | Diluted bleach |
| Coffee, tea or juice | Universal solvents, turpentine, acetone, alcohol |
| Ink or merbromin | Universal solvents, turpentine, acetone, alcohol |
| Nicotine | Universal solvents, turpentine, acetone, alcohol, diluted bleach |