6 de May de 2021
TAU Cerámica Presents its All-New Website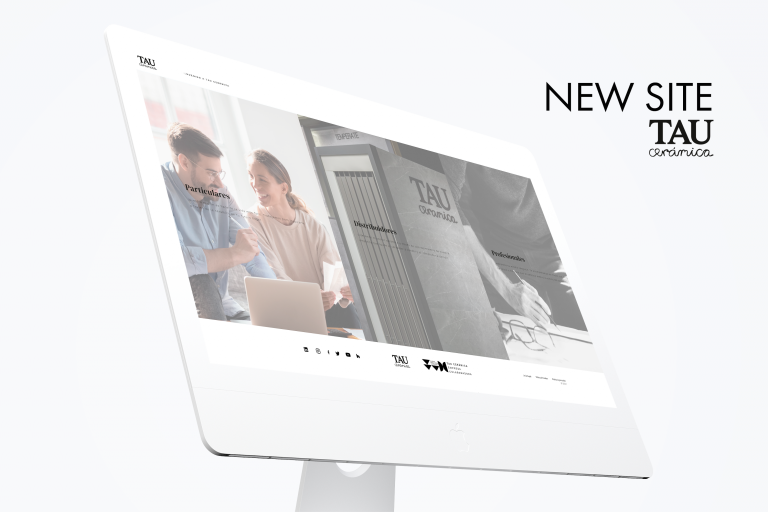 The new TAU website is the result of a long process researching the behaviour of its site visitors and new web trends.
After listening to our customers, we decided to implement everything we learnt into this new website with the aim of always seeking the most satisfactory user experience possible and for the website to be just another valuable work tool for our customers and our customers' customers.
There's a pre-home where users can log in so we can analyse their habits on the site and enhance their browsing experience.
The website offers 3 browsing options: Distributors, Individuals and Professionals. Despite the fact that TAU does not directly sell to end customers and we always work in collaboration with distributors, our experience has shown us that each type of target public has their own level of product and brand knowledge and a different way of interacting with us. So, the site pages had to be focused separately and offer various solutions for a diverse set of issues.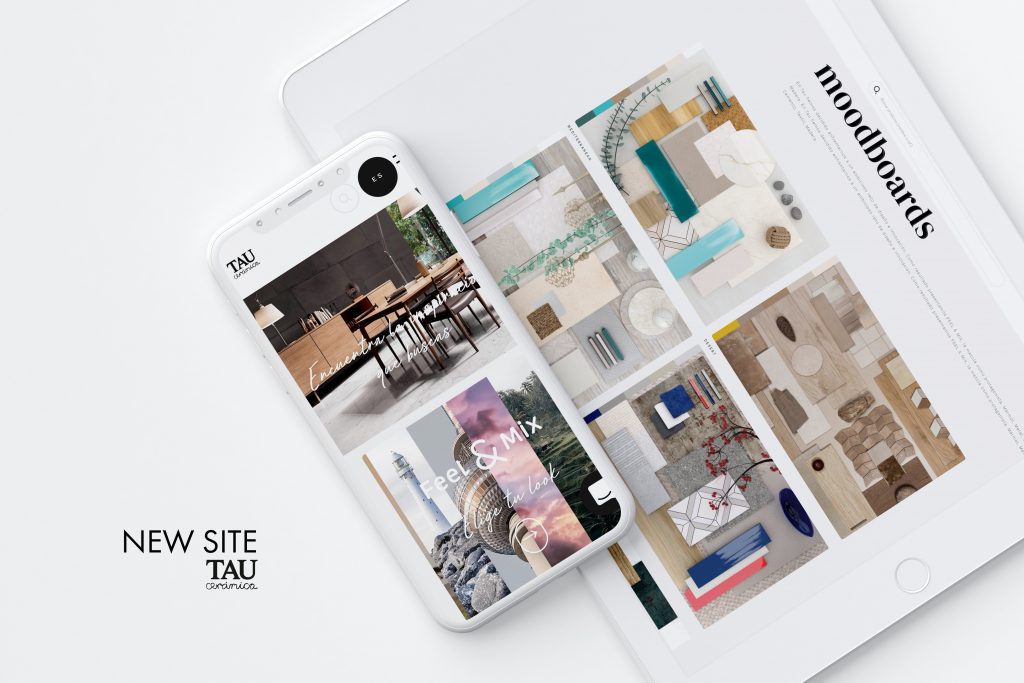 Some of the new developments include an advanced product search engine where users can quickly find what they're looking for. There's a completely open extranet where they can download all the content associated with our different series: facings, atmospheres, social media content, technical data sheets and monographic PDFs if available for the specific series. Users will be able to download any of this whenever they need it.
There's also a Quiz so users can figure out which Moodboard best represents them. This way, anyone can answer just a few questions to find out which colours best represent them as well as select the products that best suit their preferences.
The website is in 3 languages and will be automatically updated every time there's any news or product cancellations as it's all connected to our internal server.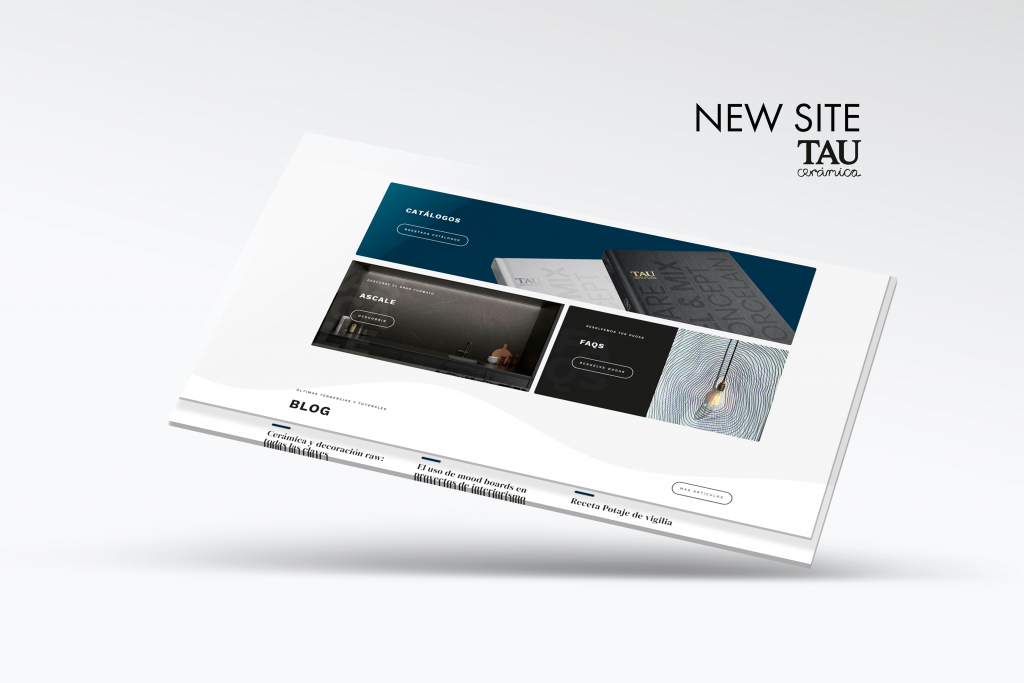 The blog will be used to send each of our target publics the messages that most interest them through targeted marketing. They don't all have the same interests and that affects the content we'll present in the blog.
It's adapted to all types of screens and has been streamlined so the loading speed is optimal for all devices. It's 100% responsive.
Finally, the website will feature a chat service so visitors can contact us to get an immediate response no matter their time zone.
Users will be able to find direct contact details for sales representatives in their own countries under the Distributors section so they can find out where to get our products with a shorter response time.