17 de October de 2021
What is the best ceramic tiling for kitchens?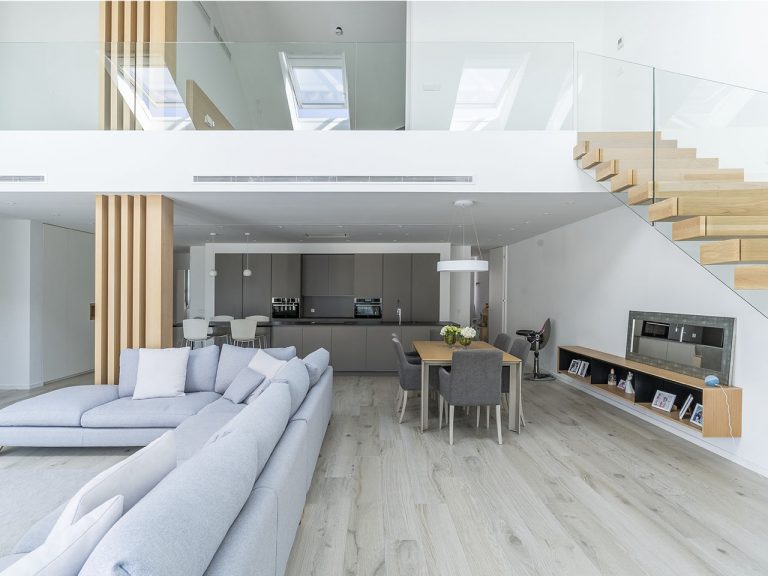 Kitchens have become the nerve centre in homes. The kitchen-office idea has made this even more evident. Kitchens are no longer just another room in the house, but rather one of the places where people spend the most time.
Plus, islands and peninsulas are being used more and more to visually connect with the dining area, making it part of the scene in a much more active way.
As one of the "wet areas" of a home, ceramic tiling is a safe bet. And when connected to the dining area, there are all sorts of possibilities for making the flooring look continuous by using the same ceramic tile model.
The kitchen is one of the busiest places in a home which means it's also one of the dirtiest where there can be an accumulation of food remains, liquids, etc. For this reason, we recommend using large-format ceramic tiling for both the flooring and cladding to lower the number of seams and, thus, reduce the possible accumulation of bacteria and impurities.
Likewise, we encourage installing ASCALE kitchen countertops. This next-generation material is scratch-resistant and compact and can also withstand high and low temperatures. Totally impermeable, it's easy to clean any stains.
Some customers want porcelain flooring that's different from the cladding on the walls.
But there are also others who decide on the TAU Cerámica series featuring models available in both porcelain flooring as well as cladding. If you're one of those who like continuity, we suggest one of the models that can be used for cladding and flooring: