20 de December de 2020
Why Are Porcelain Countertops Being Used More and More in Kitchens?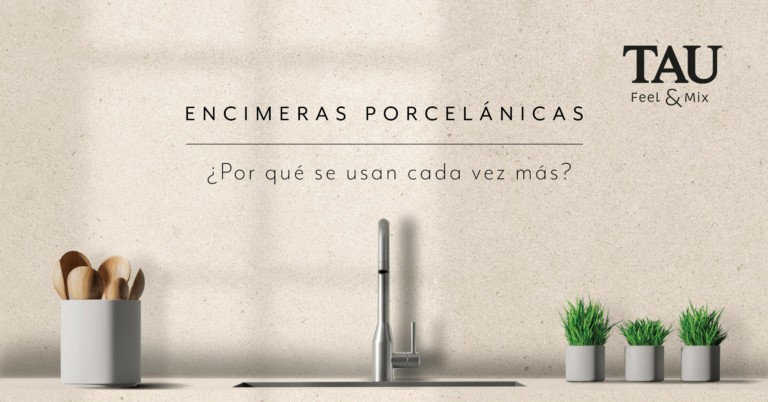 It's hardly odd that porcelain countertops arebeing used more and more often in kitchens. This is because porcelain for countertops provides many benefits and properties architectsrecommend taking advantage of. They include its extreme resistance, easy cleaning and look which can match any type of decorative preference.
Porcelain countertops
A porcelain countertop can adapt to the look of the rest of the space in your home and kitchen. There are many ways to adjust your decoration to make the porcelain either stand out or go unnoticed. Thus, you can use it as a decorative element or simply as a useful and resistant countertop.
To this end, porcelain countertops are quite hygienic because they're pore-free and don't let bacteria build up. Plus, cleaning the surface is so easy as no remains are ever left when wiped down with a damp cloth or typical cleaning products for countertops and kitchens. All of this makes it a good choice if you're looking for a clean surface, especially in homes with children or ill people.
Comparison with other materials
Upon comparing porcelain countertops to countertops made of other materials, what most stands out about porcelain are the cleanliness and resistance. While other materials are much weaker and have a much shorter useful life, porcelain countertops will stay in perfect conditions for several years.
ASCALE is the record-beating TAU Cerámica brand of porcelain surfaces.